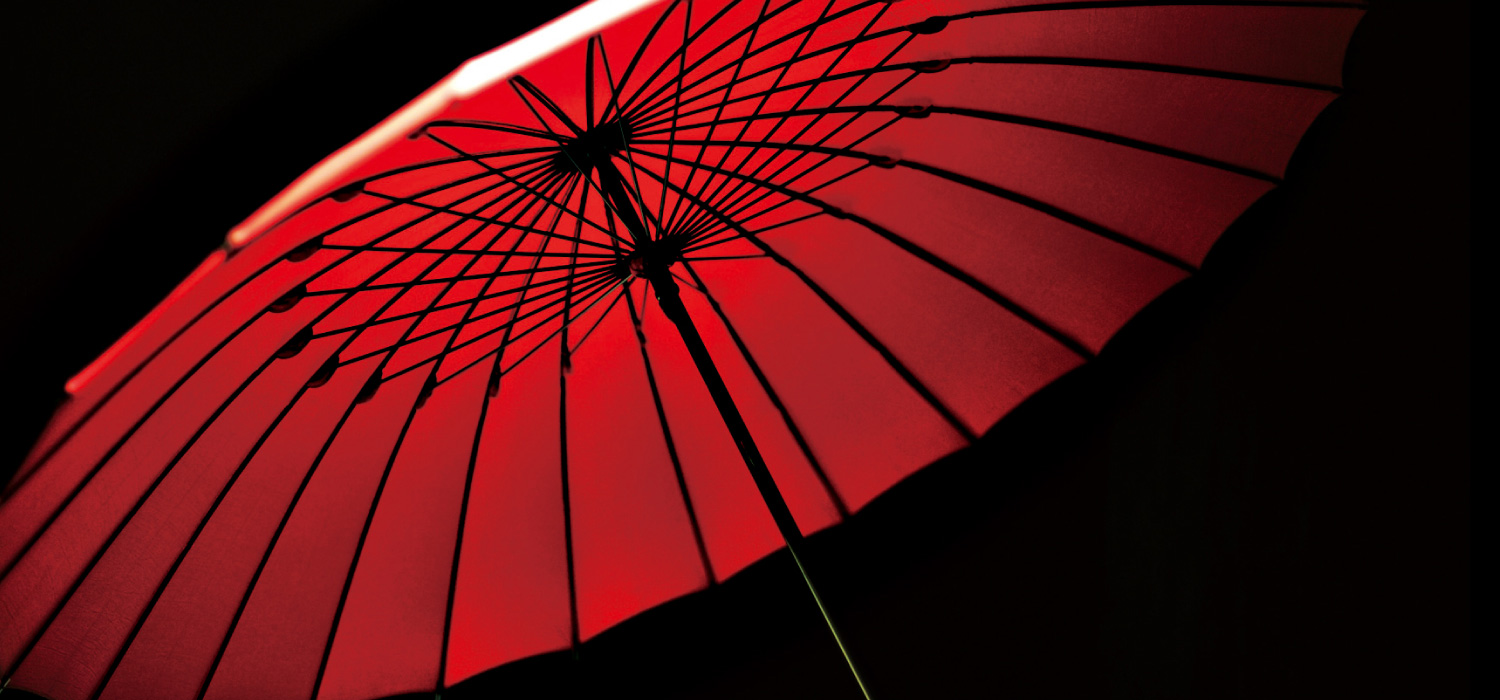 Janome Umbrellas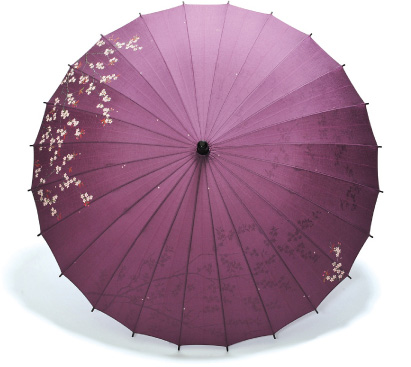 Janome Umbrellas
Traditional Japanese umbrellas, made modern.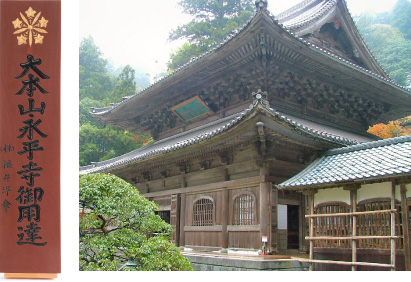 Umbrella Supplier for Eiheiji, the Head Temple of the Sōtō School of Zen Buddhism
Fukui Yougasa supplies umbrellas for the living cultural and historical landmark Eiheiji, the head temple of the Sōtō School of Zen Buddhism. In Buddhism, the ribs of an umbrella are said to evoke a halo, and umbrellas are said to have first come from the heavens. Even today, they can be found at Buddhist temples and shrines everywhere.
Made in Fukui with Local Materials
In the past, Japanese Janome umbrellas were made with paper or oil paper, but they were difficult to maintain; people have asked us for beautiful umbrellas that don't require maintenance. We worked with Fukui's history of textile expertise to develop a fabric that used a habutae silk-style weave for a polyester blend that retains the look and feel of pongee silk, combining the ease of upkeep and sturdiness of modern textiles with the beautiful grace of traditional fabric.
Our umbrella frames come in two varieties: a specialized steel alloy for an ideal silhouette, or a specialized carbon fiber designed for sturdiness. The frames make use of Fukui's history of glasses frame technology, not only providing each umbrella's 24 sturdy ribs with harmonious radial symmetry, but even making the rain falling on the umbrella's canopy sound unique. The umbrella can be locked open at two positions — pull the open umbrella down one step to switch to a traditional angular Japanese Janome umbrella silhouette, letting each umbrella perfectly accompany both Japanese and Western styles.
Both the handle and top tip of our umbrellas are Fukui Kawada lacquerware, made with genuine natural lacquer. Kawada lacquerware is said to be the origin of Japanese lacquerware, with a history of tradition that stretches back some fifteen centuries to the time of Emperor Keitai. The work of master artisans in Kawada, Fukui ensures that each handmade piece of lacquerware can handle both water and heat while retaining its distinctive charm and style.